Real World Nutri-Crave Corn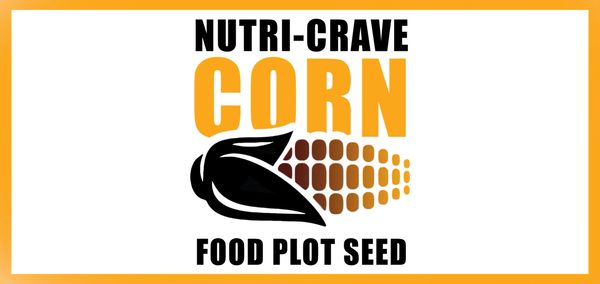 Real World Nutri-Crave Corn
RWWP "NUTRI-CRAVE" Corn
Real World Wildlife Products has tested numerous corn varieties over the past decade looking for a variety that would stand out from other varieties in terms of nutrient content and attraction and compliment our soybeans. We have finally found it! Our new "Nutri-Crave" corn has higher levels of all major nutrients found in corn and also attracts hungry deer better than any other corn we have tested.
In our 2020 test plots Nutri-Crave 109-day corn had 11.12% protein and 12.97% fat. Corn from a nearby ag field tested at 6.86% protein and 3.86% fat. Real Worlds Nutri-Crave corn also had better figures for phosphorus, magnesium, potassium, sulfur, zinc, iron and manganese. Another huge advantage is in total calories where Nutri-Crave corn has 225% more calories than the same volume of typical field corn. Just imagine what this means to deer feeding on Nutri-Crave corn during the winter! Most importantly, deer showed a very strong preference to Nutri-Crave corn compared to all other varieties tested.
Real Worlds Nutri-Crave corn is non-GMO, however we are working with a corn breeder to add the RoundUp Ready trait to this corn variety.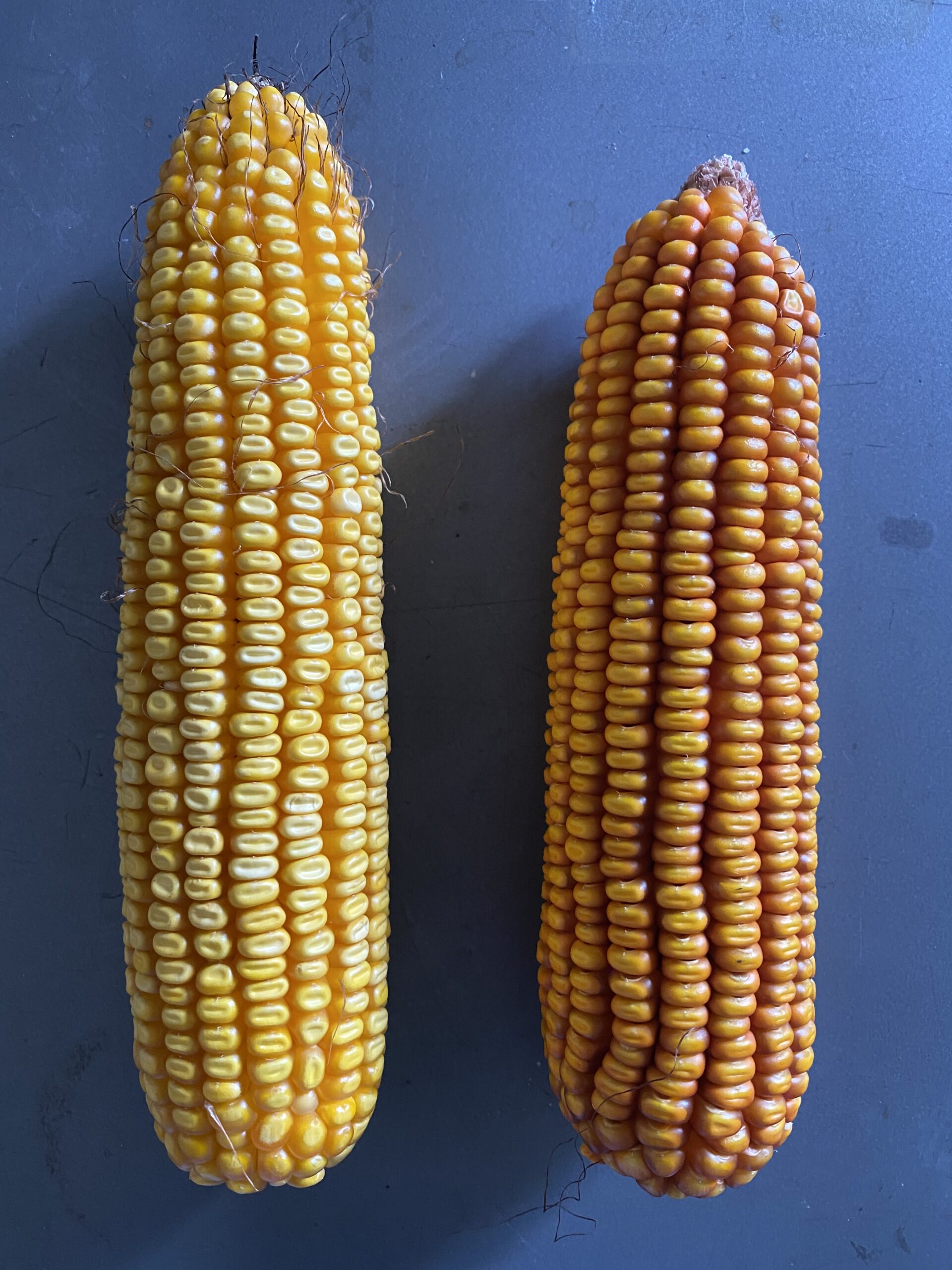 You can even see the difference when comparing Real Worlds Nutri-Crave corn (on right) with standard ag corn (on left).
About Real Worlds "Pilot Program"
Real World Wildlife Products is continually testing new products to bring to market. Honestly, most of those potential new products never make it past our own farms. When we do find a product that shows merit on our own farms we then test in on partner properties around the country for feedback. If that feedback is positive we then move the potential new product into our "pilot program". At this stage we offer a limited amount of the product for sale to our valued customers for feedback from across an even bigger geographic area. It is only after a product has passed this final test that we will introduce it into our product lineup. We want to do everything possible to ensure that any product wearing the Real World brand has been properly vetted and proven through various levels of testing.