Real World ENLIST Soybean Food Plot Blend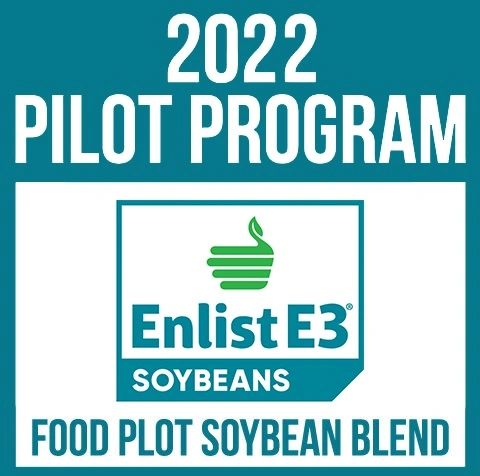 Real World ENLIST Soybean Food Plot Blend
Description
RWWP ENLIST Soybean Food Plot Blend
Real World Soybeans 50LB = 1 Acre
Available in Regular and Northern Blend (See Map Below)
Enlist Soybean 
Real World Wildlife Products has become known as the leader in supplying the best soybean products for wildlife land managers. Our soybean sales have increased each of the 12 years we have been in business, proving that our claim of having the best soybean for whitetails is not just an empty claim. The one issue that some customer have experienced however is with weeds in their soybean plots becoming resistant to glyphosate (RoundUp) so we have been diligently testing new varieties of soybeans to help address this growing concern. Enlist soybeans can be sprayed with glyphosate (RoundUp), glufosinate (Liberty) and 2-4D ColexD. By being able to use all of these chemicals the issue of resistant weeds can be addressed. We believe we have finally found the right blend of Enlist soybeans to take care of weed resistance issues without losing the attraction and shatter resistance found with our Generation-2 soybeans.
In 2021 we are releasing a limited number of our new Enlist soybean blend to gather feedback from a wider geographic region.  Based on the feedback and testing, we are extending this same blend into 2022 as extended trial.
These soybeans have the same high-oil and shatter-resistant traits of Real Worlds extremely popular Genration-2 glyphosate-tolerant soybean blend.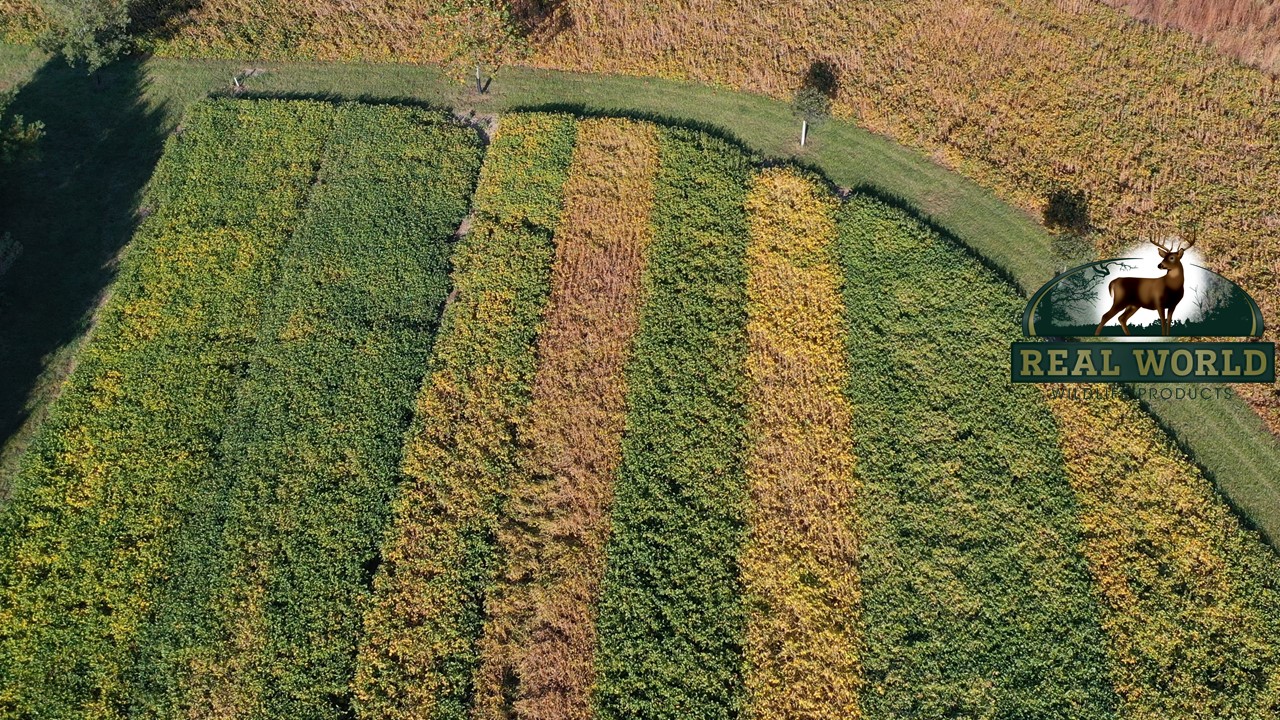 About Real Worlds "Pilot Program"
Real World Wildlife Products is continually testing new products to bring to market. Honestly, most of those potential new products never make it past our own farms. When we do find a product that shows merit on our own farms we then test in on partner properties around the country for feedback. If that feedback is positive we then move the potential new product into our "pilot program". At this stage we offer a limited amount of the product for sale to our valued customers for feedback from across an even bigger geographic area. It is only after a product has passed this final test that we will introduce it into our product lineup. We want to do everything possible to ensure that any product wearing the Real World brand has been properly vetted and proven through various levels of testing.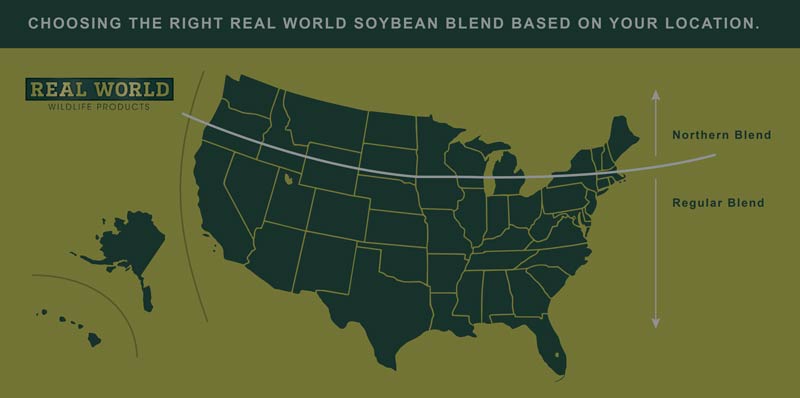 While formulating your chemical plan with Real World Enlist Soybean Blend or any other products, we strongly recommend you consult with your local extension agent or seek advise from local row crop farmers for best results.