RRWP Whitetail Harvest Salad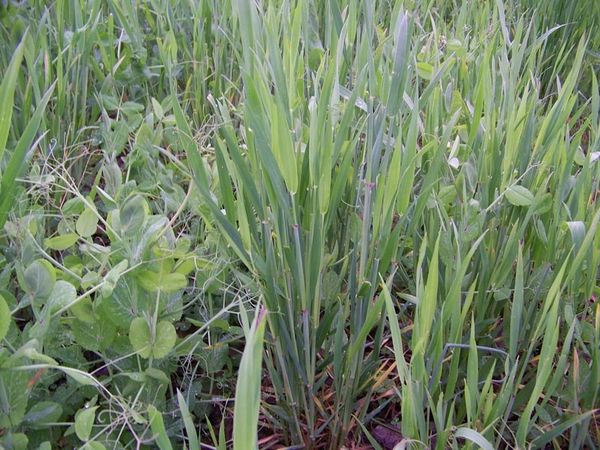 RRWP Whitetail Harvest Salad
Real Worlds "Whitetail Harvest Salad" has been our top selling fall-planted seed blend since it was first introduced several years ago. This blend of winter hardy oats, winter wheat, rye grain and Austrian winter peas is easy to grow and will have the deer visiting your plots for the entire hunting season and into the following spring. Don't be misled by other brands that mix annuals and perennials in their fall-planted seed blends or market no-till products in small bags. Harvest Salad comes in a 50# bag which is enough to plant 1 acre.
New for 2017!
Real Worlds "Harvest Salad" blend will now contain 20% rye grain to add to this popular blends attractiveness. This change actually causes us to have more money invested in each bag but we are absorbing this cost and not passing it on to our customers. This is just a reflection of our commitment to have the very best seed blends possible.
The "Deadly Dozen"
The guys at Real World Wildlife Products plant a lot of food plots on numerous properties every year and our favorite fall-planted plot is Harvest Salad combined with Plot Topper in the same plot. When these two products are combined it gives you 12 plant species in the same plot. We call it the "Deadly Dozen". With this combination there will always be multiple plants within the plot that are highly palatable to the deer from the time it first germinates until the following spring. Some of the plants will really draw the deer in early, other plants will attract during the rut and late fall and still others will become more attractive during the late season after they have had a hard freeze. Use the combination of Harvest Salad and Plot Topper to draw the deer to your property and keep them coming back to your plot all season long.
Customers can also buy a full pallet which is 40 bags (Shipping is Billed at Cost) Click here to learn more about pallet shipping!