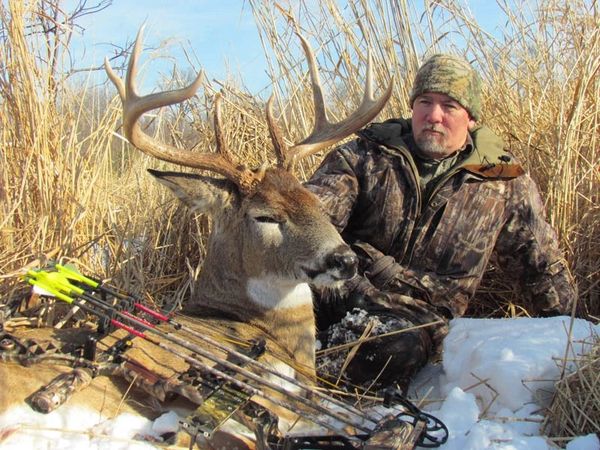 RWWP Bedding -IN-A-Bag
Real World Wildlife Products co-founder Don Higgins has worked for many years as a conservation contractor where he has planted thousands of acres of warm-season native grasses. Through this experience he noticed that some species of these grasses stood up to the elements such as wind and snow better than others. Furthermore Don noticed that different varieties of the same species would also stand up better to the weather than others. This prompted Don and his business partner Kevin Boyer to begin planting side-by-side test plots of these grasses using every variety that they could get their hands on. The result is Real Worlds "Bedding in a Bag", a superior blend of tall warm-season grasses that makes excellent bedding cover for deer as well as nesting cover for pheasants, quail, rabbits and other wildlife
Over the past several years Real World customers have planted thousands of acres of this special blend containing Indian Grass, Big Bluestem and Switchgrass. We even had one customer plant 450 acres of it on his Iowa farm.
The key to this blends success is not the species of grasses that are included but instead the specific variety of each grass species. In our development of this blend we planted every variety of these species that we could find and observed them over several years for standability under adverse weather conditions. The result is a blend of native grasses that typically grow 6'-8' tall and stands up very well to the elements. If you want to create bedding cover in a hurry on your property, Real Worlds "Bedding-In-A-Bag" is the ticket!
Note – When planting warm-season native grasses for bedding cover always remember that bigger is better when it comes to plot size. Deer are much more likely to bed in bigger plots of these grasses than smaller ones. On our own properties we never plant plots of these grasses smaller than 5 acres.